Last summer my little blog was in desperate need of a makeover. I was so tired of looking at what I had and was no longer feeling inspired at all.
So, I began shopping around different blog designers, reviewing their past work, comparing prices, etc. And I ended up choosing
Jenn from Munchkin Land Designs.
She had great work, reasonable prices, and the waiting time was extremely long.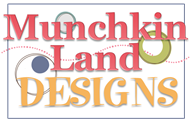 Well, after I submitted my order form, she responded very quickly. We spent the next couple of weeks emailing and going over everything she was doing for me. From time to time she would send me some updates and samples of everything as she was working on them. I have to give her a thousand A+'s for communication. She was so great to work with. And, in the end I absolutely loved the work she did. The blog design she created for me is what you see on my blog today. I still love the colors, the header, everything. I still cannot thank her enough for the great job she did.
Then, last week, I received and email from Jenn letting me know that I was going to be featured as the Blog of the Week on her site. So, I'm letting you guys know this to ask you to hop on over to see what she has going on in the wonderful space of hers.
Also, she has been generous enough to offer a 5% discount to my readers if you are needed any blog design work done. If you choose to take her up on this generous offer, be sure to include the discount code "BOTW SaraB" on your order form. I promise you will not be disappointed in her work.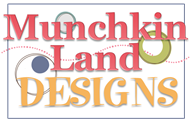 *******************************
Don't forget to get your name in the raffle for a June Scentsy Warmer of the Month. Click here for more info.