Hey Yall!
Today, I'm linking up with
and
for their super great link-up.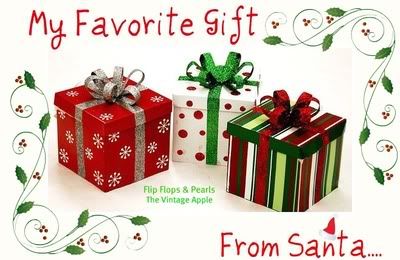 I am always grateful for all the fabulous people in my life...
my husband, my family, and my friends.
And the time I was able to spend with them over the last couple of weeks was amazing.
As far as gifts go,
this year I was easily satisfied.
My two favorite gifts were...
And...
The first photo is of the really amazing scarf I received from my mom.
The lighting isn't that great, so it's kind of hard to see the lovely coloring in the scarf.,
but there are some great blues and purples and grays in there...
The second photo is of the "Be Enchanted" perfume that I received from my husband.
I hinted pretty strongly for this one...so, I'm glad he picked up on the hints.
This is definitely my new fave from Bath and Body Works.
Although I received lots of wonderful gifts (clothes, iPad accessories, a super cute cupcake apron, etc...), these two were the ones that made me smile the most.
Thanks so much to my wonderful family for an amazing holiday!
How about you?
Favorite gifts or favorite moments form you holiday?