This weekend I plan on spending some time hopping around looking for new and interesting blogs to read.
So, if you're looking for some new reading material as well, click over and check out these great hops.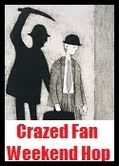 If you find anything especially great or interesting, I love to hear about it.
Have a great, bloggy weekend!